Technology Integration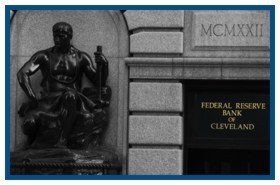 Expertise
South Accounting Services has extensive experience designing and building complex business solutions for leading national and international retailers. The firm combines infrastructure engineering competencies with a broad application development skill set to ensure your project succeeds where most fail-- at the intersections between your business applications and infrastructure support systems.
From small to large systems, SAS consultants are able to address the most daunting technical challenges and the most demanding implementation timelines.
Commitment to Business Goals
Our technologists have all held senior positions with bottom line responsibilities for successful businesses. We learned long ago that technical experts can often lose track of business objectives in order to embrace interesting challenges or new technologies.
South Accounting never introduces technology without knowing exactly how business needs are addressed. We are not constrained to utilize only certain frameworks or vendor platforms. We will always ensure that all reasonable alternatives are rigorously evaluated and that the lowest cost, highest value solutions and all important alternatives are proposed to client leadership before significant investments in development are made.

No Surprises Project Planning and Executive Reporting
South Accounting Services uses a short-cycle work and report method to ensure the client is never surprised by how applications will perform, when they will be placed into production or by how much they will cost to implement. Of course, there are always uncertainties in large development and integration projects, but South Accounting works hard to re-evaluate earlier projections and assumptions at each regular planning and executive reporting cycle meeting and at each significant project milestone.
We also stand behind our work each and every day and never ask for long term commitments or engagement guarantees. You can be sure that South Accounting personnel always know how our projects will affect your financials.