Directions to South Accounting Services Office
Thank you for your interest in our firm.
We are located at 5294 Mayfield Road in Lyndhurst, Ohio. We are three blocks east of Richmond Road and about 2 miles west of I-271. We are within 20 minutes of downtown and of these surrounding communities: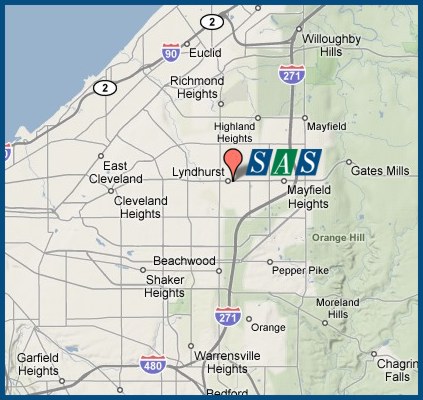 We are next door to the Lyndhurst Community Presbyterian Church-- look for the white steeple. We are across the street from the Lyndhurst Municipal Center-- look for the large clock tower.
Directions
Please click on this link to View Google Map and Get Directions.
Accessibility
The offices are on the second floor of an older converted brick home. If stairs present a barrier to your access, please call the office and arrange for a consultation in your home or outside the office at no additional charge. We endeavor to provide a comfortable and professional work environment at minimal operating costs for our clients.